Tom Hamilton — Home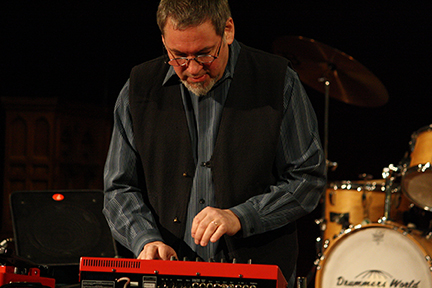 TOM HAMILTON has composed and performed electronic music for over 40 years, and his work with electronic music originated in the late-60s era of analog synthesis.
Hamilton was a 2005 Fellow of the Civitella Ranieri Foundation, participating in a residency at the foundation's center in Umbria. Hamilton's performing and recording colleagues have included Peter Zummo, Bruce Gremo, Jacqueline Martelle, Bruce Arnold, Rich O'Donnell, Thomas Buckner, Al Margolis, id m theft able, and Alan Zimmerman.
Hamilton has released 15 CDs of his music; his CD London Fix received an award in the Prix Ars Electronica, and a 2 CD set of his electronic music of the 1970s was named one of The Wire's Top 50 Reissues of 2010. Hamilton was the co-director of the 2004 Sounds Like Now festival, and he co-produced the Cooler in the Shade/Warmer by the Stove new music series for 14 years.
In 2016, Hamilton was given the Mike Zagorski Artist Award by the Sound Symposium festival (St. John's, Newfoundland).
Since 1990, Hamilton has been a member of composer Robert Ashley's touring opera ensemble, performing sound processing and mixing in both recordings and concerts. His audio production can be found in over 100 CD releases of new and experimental music.
---